Testimonials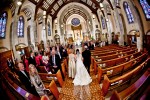 (From the Father of the Brides.)It's high time we posted kudos to Mark Amelse – who has become our de facto family photographer. Mark photographed our middle daughter's wedding in February 2010; did a family photo-shoot this past December on the occasion of our 35th wedding anniversary; and most recently performed an entire day's yeoman's duty as the photographer for our youngest daughter's wedding, in April of this year. So our comments on Amelse Photography are grounded in considerable experience. Mark - often assisted by his wife – who frequently accompanies him at big events - is an incredibly talented photographer. Having been in the business for some time, he is familiar with many of the reception venues in the Chicago metropolitan area. In church settings, where numerous photography restrictions often apply, Mark is reverent, courteous, professional and unobtrusive without being ineffective. Most decent photographers are successful at catching traditional set-piece images of the bridal couple, families, wedding party, church and reception site - but Mark has an additional flare for capturing unexpected images and spontaneous, unrehearsed moments that truly capture the spirit of the event. Even in posed photos he demonstrates an artist's eye in using color, light, and composition to get the best results. I dare anyone who watches one of the online "teaser" slide show music videos, that Mark provides shortly after a wedding, to remain dry-eyed. Friends and family are still raving about the photos from our 2010 nuptials and the pics from this April's wedding are similarly spectacular and likewise receiving enthusiastic praise. Mark's prices are competitive, and well worth the investment. He also offers the newlyweds the opportunity to purchase rights to all of the images in digital format - obviating the limiting, often annoying, and always tremendously expensive requirement to buy individual prints directly from the photographer. The DVDs we have from the 2010 wedding contain over 1000 photos! On top of it all, Mark is really a nice guy. He obviously loves his work and enjoys people – all clearly evident in the quality of the product he produces. Our family cannot recommend Mark Amelse too highly!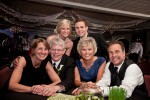 (From the Mother of the Groom.)Mark,I thought I could give you a smile today by sending you just a few of the comments (yes, there are actually more, but this is a decent sampling) that I have been receiving from family and friends regarding Cory and April's slideshow. I figure you'll just say, "Aw, shucks", but I think it's important to pass on the good things that are said about someone. As I said before, if you ever need a reference, just let me know. Here you go: Very Nice Diane!!!! Thanks for sharing.Very cool! I loved how April's eyes looked so beautifully blue in so many of them! OMG, simply beautiful, the photographer did a fantastic job. I absolutely love the rain and beach shots. Beautiful pictures with a beautiful bride and handsome groom. What a great break you just gave me..this slide show was wonderful.Every picture was great! I absolutely loved the beach pics..so precious!!! thanks for sharing these , kiddo!!Great shots! I like their special effects... OMG what amazing beautiful pictures!I love the one where they are outside and it looks like they are standing by a waterfall, with the brick wall behind them.The boy on the dance floor was really cute too! Where did the beach pictures come from?The photographer was amazing. WOW!!!!!!!!!!!!!! I loved seeing this! I will watch it again and again. What a beautiful tribute to a lovely couple. You all look so happy!Very nice!!! I LOVE the beach photos at the end. Wow! Beautiful! These are ABSOLUTELY the most beautiful pictures that I have seen. Great angles - beautiful people and it truly reflects the classic moments of the day. Thanks for sharing! :) Awesome pictures! Felt like I was there.so fun! thanks for sharing it! I loved the slideshow. The pictures were amazing! Great pictures!!!!! Enjoyed looking at them J Thanks for the chance to view these fantastic pictures!!.... thanks for sharing. =) Okay, Di, is it pathetic that I sat at my computer blubbering as I watched this? What a beautiful day, what a beautiful family.WOW! That was the coolest digital wedding album I have ever seen. I love the variety of all the photos, black& white , panorama, close up, etc. You gotta be happy with their work. Thanks for sending it along. So there you have it, Mark...it appears to be unanimous that you and your wife are amazing :-) Diane
Dear Mark,I can't thank you enough for doing such a wonderful job on our wedding pictures. Thay are just perfect and so much more than I could have imagined. It just amazes me how you were able to capture every detail of that day all by yourself. I feel like I am reliving that day every time I look at the images. Not only did you do a beautiful job with our pictures, but it was also fun having you at the wedding. Everyone just loved you. I don't know how many times I was approached by one of our guest wanting to know who our photographer was and commenting on how nice you were. You are unbelievably talented and it is clear to see that you truly enjoy your work.I look forward to the next opportunity to use your services. In the meantime, take a break from your computer and take your family for some ice dream. (Cert enclosed)Thanks again!-Jamie & Matt
" I have never seen such incredible Photography as Mark's work!!! We used him as our wedding photographer this past April, and it was the best decision we made. Zach and I didn't get to meet him till our wedding day because we live out of state, and it was seriously like we knew him forever. He knew what we wanted, knew the "players" in the wedding, and captured more incredible shots than we could have dreamed of. I would recommend to anyone I have met or known to use him for their wedding, you will never regret it!!!!!!!!!!!!"-Zach & Lucy
All good things are to be said about Mark and his work.Mark not only takes time on his work, but takes the time to get to know his clients as well. He stands back and observes. By doing so, he is able to capture the emotional journey toward marriage. He also turns life's simple pleasures into a work of art.Since our wedding in 2008..., we have recommended Mark to so many people. You don't know how many people have told us our engagement and wedding photos are phenomenal – like nothing they have ever seen before.He has such a great eye, and a unique talent for capturing life's biggest moments in the most brilliant ways. Working with Mark was our favorite part of the whole wedding planning process. When everything was all said and done, we were not only left with some truly amazing photographs of our special day, we also made a really great friend along the way.Thank you, Mark!-Adam & Sara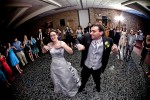 Jon and I would like to thank you again for everything. Your work is amazing. We are so thrilled with everything. I will definitely be recommending you to everyone. Thanks again for all your amazing work.-Jon & Katie
Mark is the best photographer ever!!! I used him for my wedding in 2007 and have recommended him to many of my friends. Mark is simply amazing , easy to work with, and his passion for photography can be seen in all of his work! Thanks to Mark I have many beautiful pictures that captured my speical day. -Kathleen (& Josh)
Mark & Sherri,Thank you so much for taking photos at our wedding! All the shots are absolutely amazing. We couldn't have asked for a better couple. Your kind hearts and creative personalities captured every moment, every emotion and truly did tell the story of our day. You made it so comfortable and free flowing, that the day seemed to go by flawlessly. Your hard work gives us endless memories to cherish forever. Words can not express our appreciation to both of you! We will definitely keep you in mind for future events, and recomend you to our friends and family.Thanks again for making our day so special and what we've always dreamed of.-Tom & Katie
Mark is an amazing photographer with a wonderful personality. I knew he was the photographer for us when I viewed his work, I felt like I was in the moment of every picture and felt all the emotions of the couples special day. Mark did all of our photo's for our engagement and our wedding and I have received so many compliments on them. My Husband and I now have beautiful memories to cherish for a lifetime thanks to Mark.
My husband and I used Mark for our wedding in August 2006. His work is very artistic and affordable. He knows how to capture the beauty of the day, as well as the personalities and emotions of the couple.-Erin & Seamus